Posted November 21, 2022
When visiting Parque Nacional Tikal, you can watch great diversity of birds, a common one is the ocellated turkey, which walks over the whole park, but you can't find this beautiful turkey everywhere; since it is endemic to Mexico's Yucatan Peninsula, north Guatemala, and north-west and west-central Belize. Its stunning colors is the first thing that will catch your eye and if you have luck and keep quiet you will be able to see it closer and enjoy the spectacle, but remember not to touch them and respect the flora and fauna of the reserve.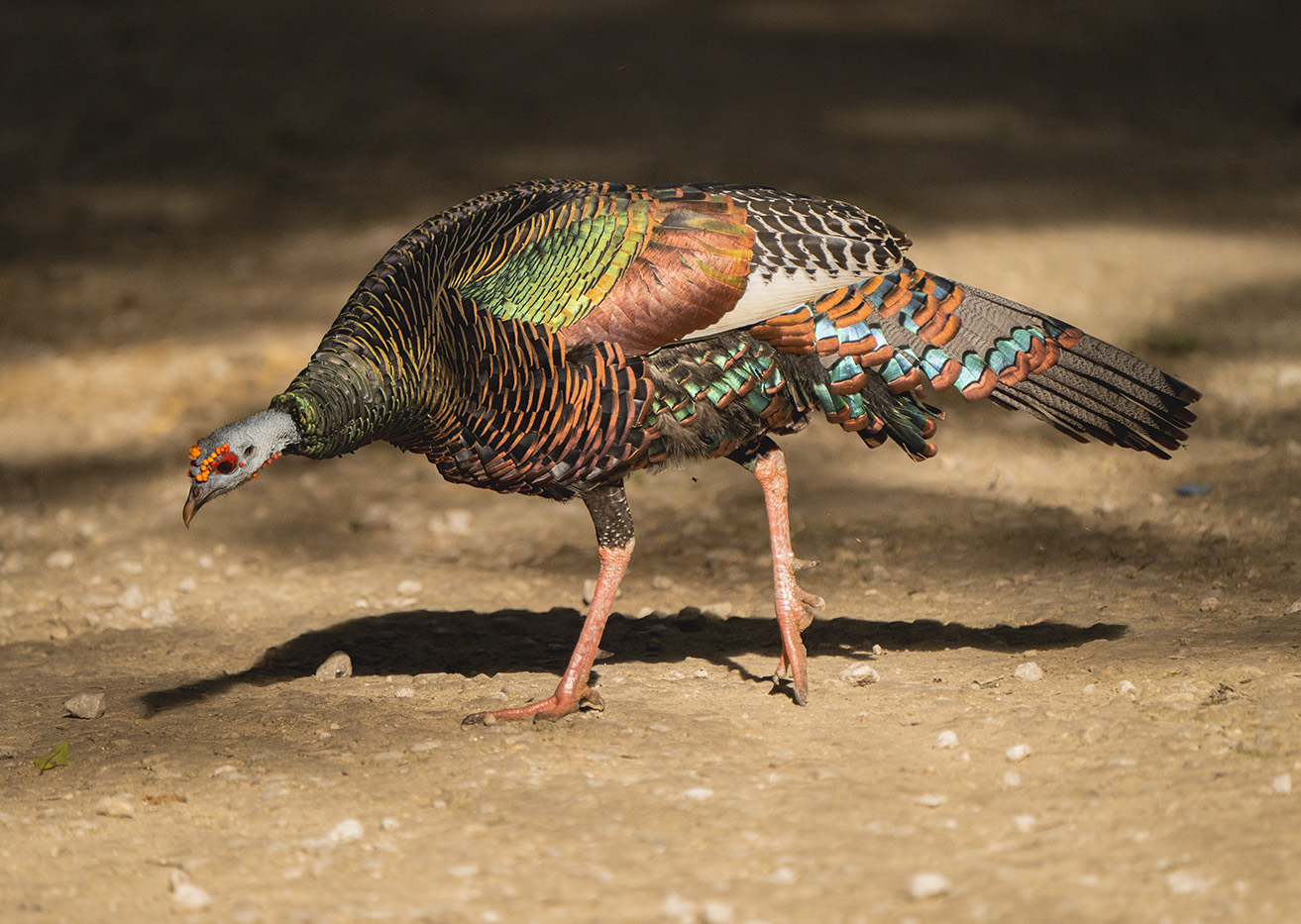 ---
With a naked eye, it can seem similar to the North American wild turkey and, actually, they belong to the same genus, but when you get to see the brilliants colors you will notice the difference. The males are brighter than the female with iridescent bronze-green body feathers and bluish-gray with blue-bronze tail feathers, but its amazing colors don't end there, the skin of its head and neck is bright blue. Males, in addition have a blue fleshy crown on their heads with yellow-orange warts and during the breeding season, the crown enlarges and the eye-ring and warts become more visible. Legs are a dark red color in both sexes, but the difference is thar adult males have spurs measuring around 3.8 cm in length. The diet of the ocellated turkeys is varied and omnivorous. This includes insects (mainly moths and beetles), leaves, roots, tubers, seeds, nuts, fruits of different plants. They feed during the day and roost in trees at night.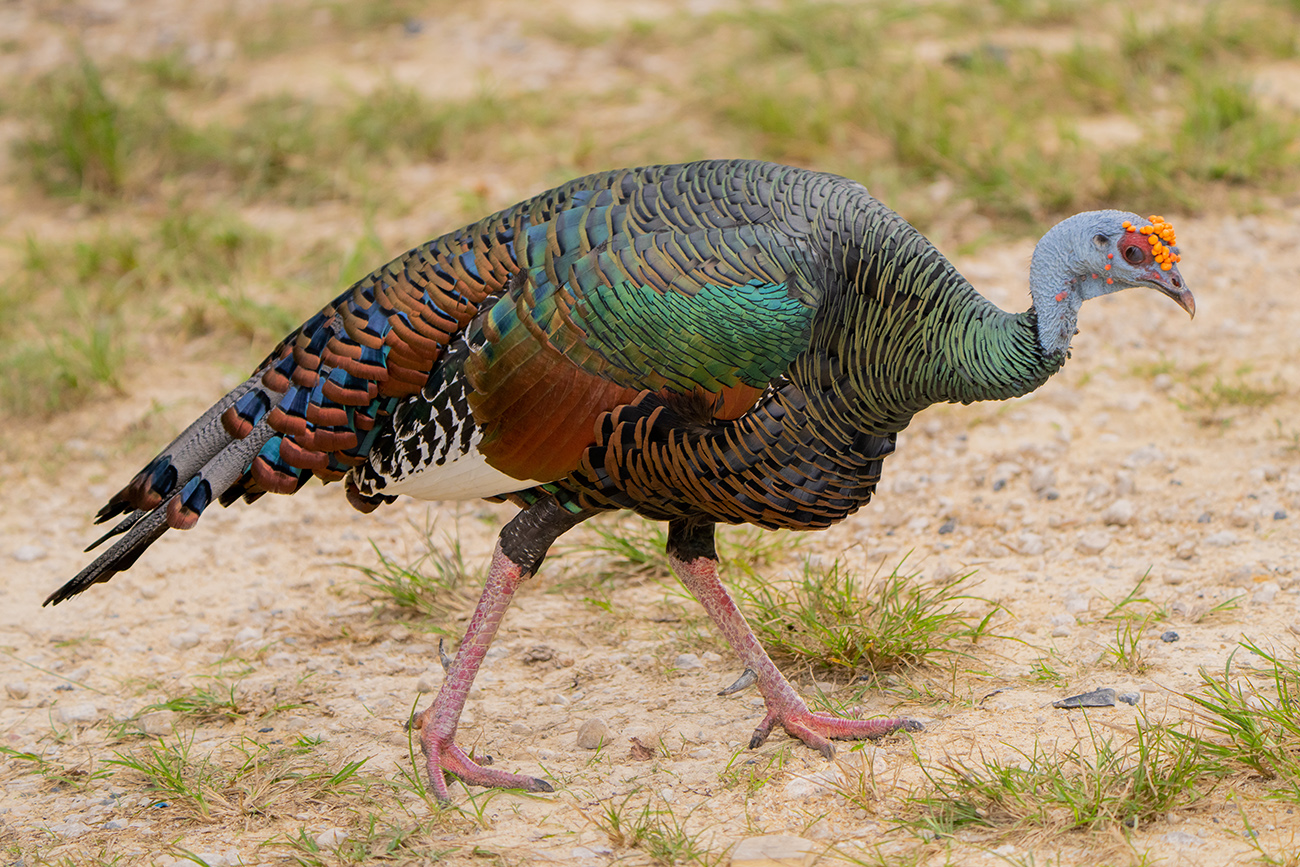 ---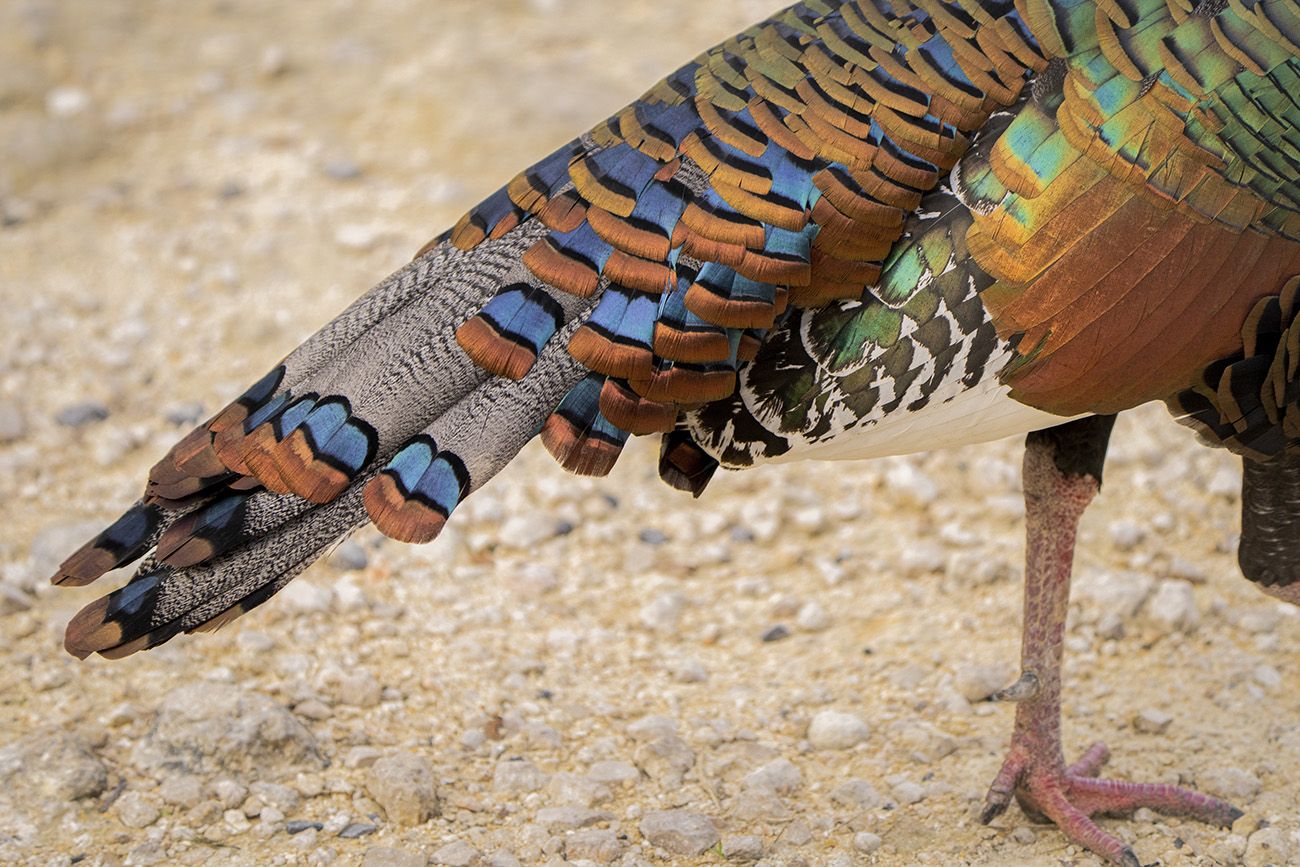 ---
Taxonomic information:
| | |
| --- | --- |
| KINGDOM | Animalia |
| PHYLUM | Chordata |
| CLASS | Birds |
| ORDER | Galliformes |
| FAMILY | Phasianidae |
| GENUS | Meleagaris |
| SPECIES | M. Ocellata |
Bibliography
Written by Vivian Hurtado