Posted November 17, 2022
Jaguars, usually humans in jaguar costumes, are the primary participants in enema injection ritual scenes on 7th-9th century Classic Maya polychrome ceramics.
On Monday evening, Nov 21, 2022, a PowerPoint presentation will be delivered by Nicholas Hellmuth on his research on enemas that started in 1977. This research won the Ig Nobel Prize 2022 for art history for Dr Hellmuth and Dr Peter De Smet. The iconographic aspect has been updated for the November 2022 presentation.
Classic Maya Enema Ritual Iconography
The Mysterious World of Maya Enemas
Enema Jugs
Enema Syringes
Enema Bibs
Enema Rituals
Jaguars in Enema Rituals
Females in Enema Rituals
8 pm EST, 7 PM CT, via ZOOM, via The Aztlander (newsletter) (link is on attached PDF) https://us02web.zoom.us/j/89340702821
For zoologists: in addition to the common jaguar, deer, monkeys and other animals (or people in animal costumes) are occasionally present.
For iconographers: this ritual is shown in this PowerPoint much more often than published so far. Women are present in many of the scenes, however they themselves do not receive enemas; the females prepare the men to receive the injection.
For epigraphers: updated study is needed of all the hieroglyphs and symbols associated with the enema jug and participants. The lecture shows dozens of enema jugs. Many of these jugs have hieroglyphs on the jug and other symbols nearby.
For botanists: LOTS of plants were ingredients in the enemas. Peter De Smet has studied this aspect in his PhD and subsequently. I still estimate that lots more plants were added (including possibly cacao). His documentation will be cited in the bibliography.
The lecture will be in English but questions can be asked and answered also in Spanish.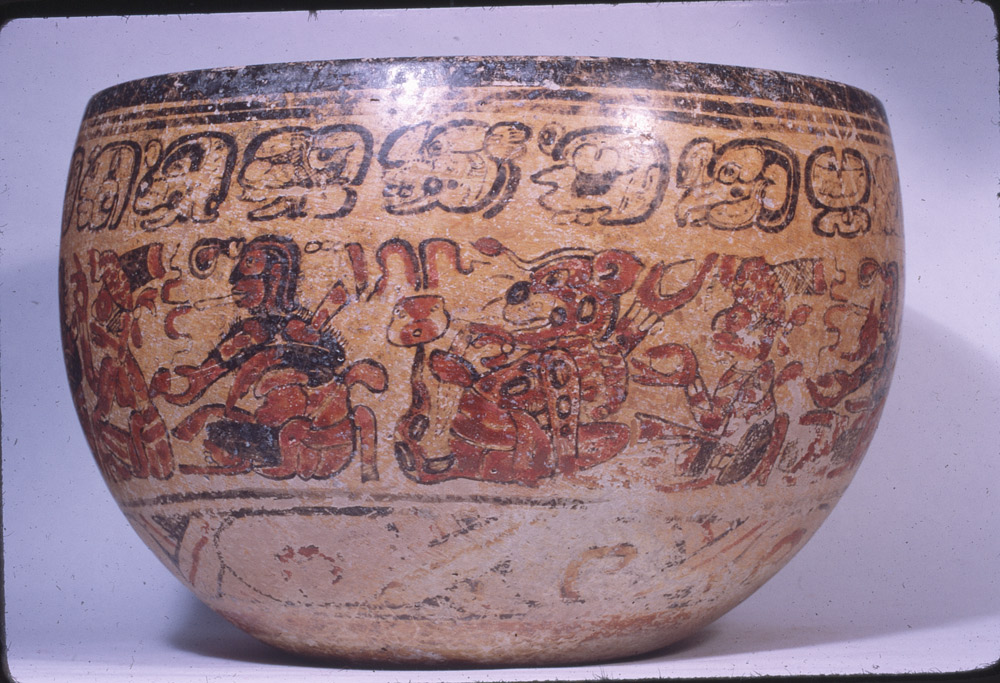 ---