Photo Exhibits by Dr Nicholas Hellmuth available
If you would like an exhibit of photos of eye-catching Neotropical flowers for your university, museum, zoo, botanical garden, club, or company, awesome images are available from FLAAR.
We can send the raw files so they can be printed and mounted in your city (it is too expensive to send photos already mounted). You can then sell these photos (and give them away to your sponsors at the end of the exhibit, so they can have remarkable images for their homes, clubs, or offices).
We can do exhibits on any and every topic on which Dr Nicholas is also available to lecture. So visit the lecture page to see the diverse topics. Naturally Dr Hellmuth can give a lecture as part of the Opening Night celebration.
Or, you can simply have Dr Nicholas come and give a lecture. He can also give a "block seminar" which means several hours each day for an entire week. He has done this especially at universities in Europe. He has lectured in Slovenia, Serbia, Croatia and Graz, Austria.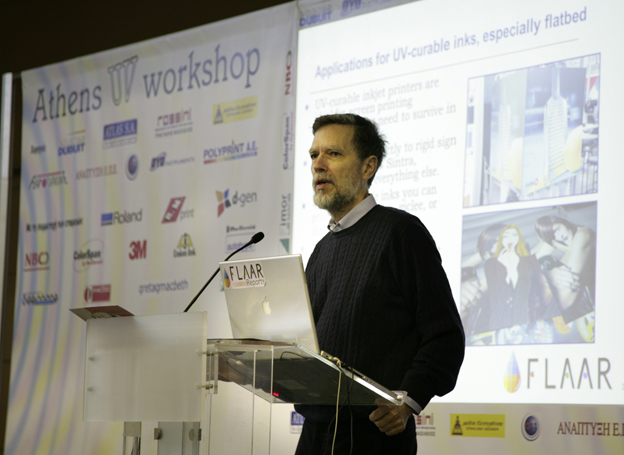 ---
He has spoken at Harvard, Yale, Princeton and state universities such as Berkeley, UCLA and many more.
In some cases we can provide the photographs (but it is too expensive to send them framed; so we would send just the prints).
In most cases the photos are best printed and mounted locally (then you can auction them off to cover the costs; people love these photos for their homes and offices).
---
First posted May 2017