Posted November 22, 2022
The beggining of a new field trip on October 2022 coincided with Hurricane Julia, fortunately it did not have strong repercussions in Peten other than heavy rain on Sunday the 9th for one night and a constant drizzle the next day. But it changed our plans to visit Tikal National Park first, since all national parks would remain closed on Monday, October 10. However, we stayed at Ecolodge El Sombrero (before the entrance to Yaxha) and took the opportunity to explore the surroundings. In the middle of this exploration we had a valuable encounter with the red-eyed treefrog, Agalychnis taylori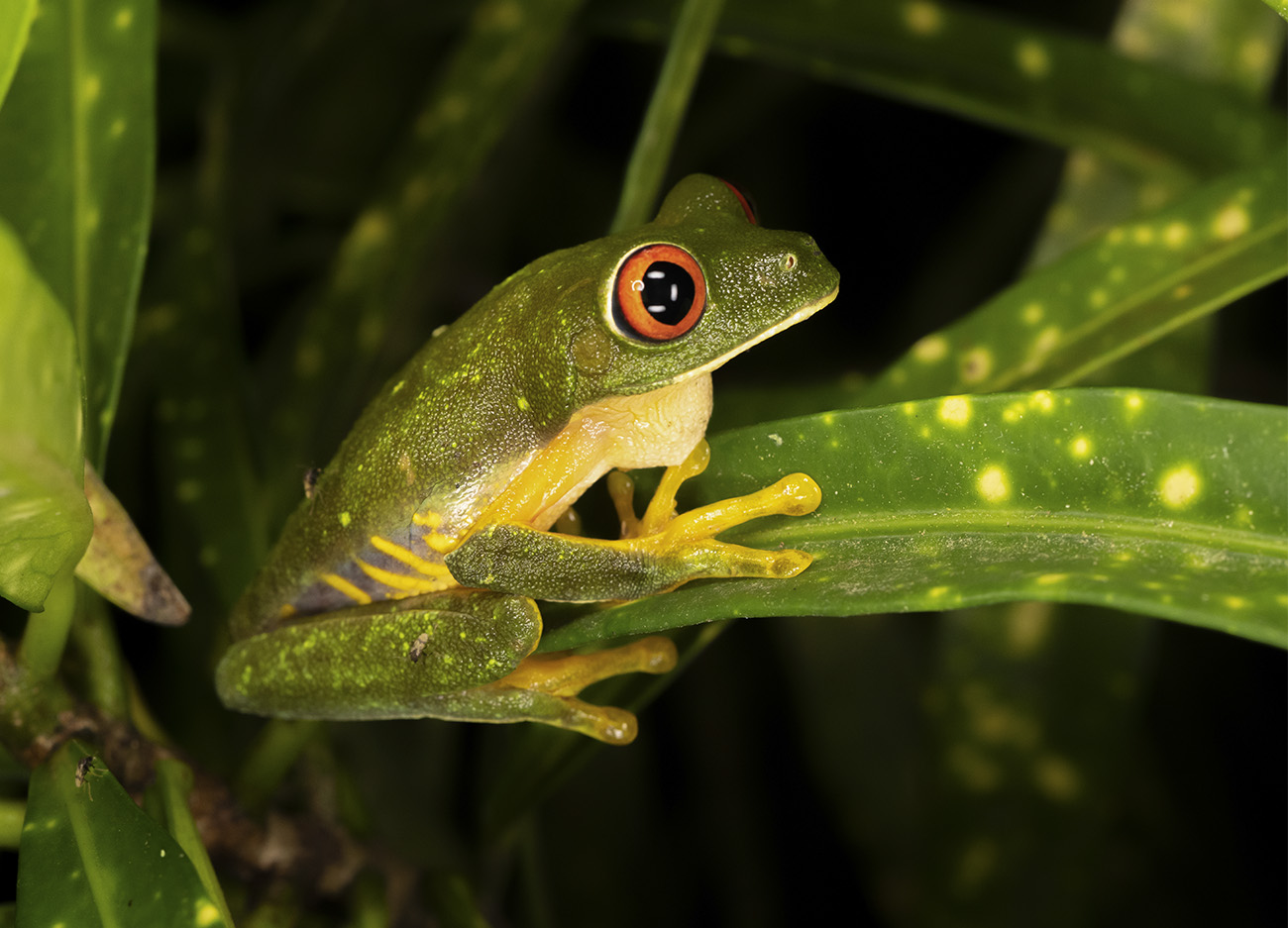 ---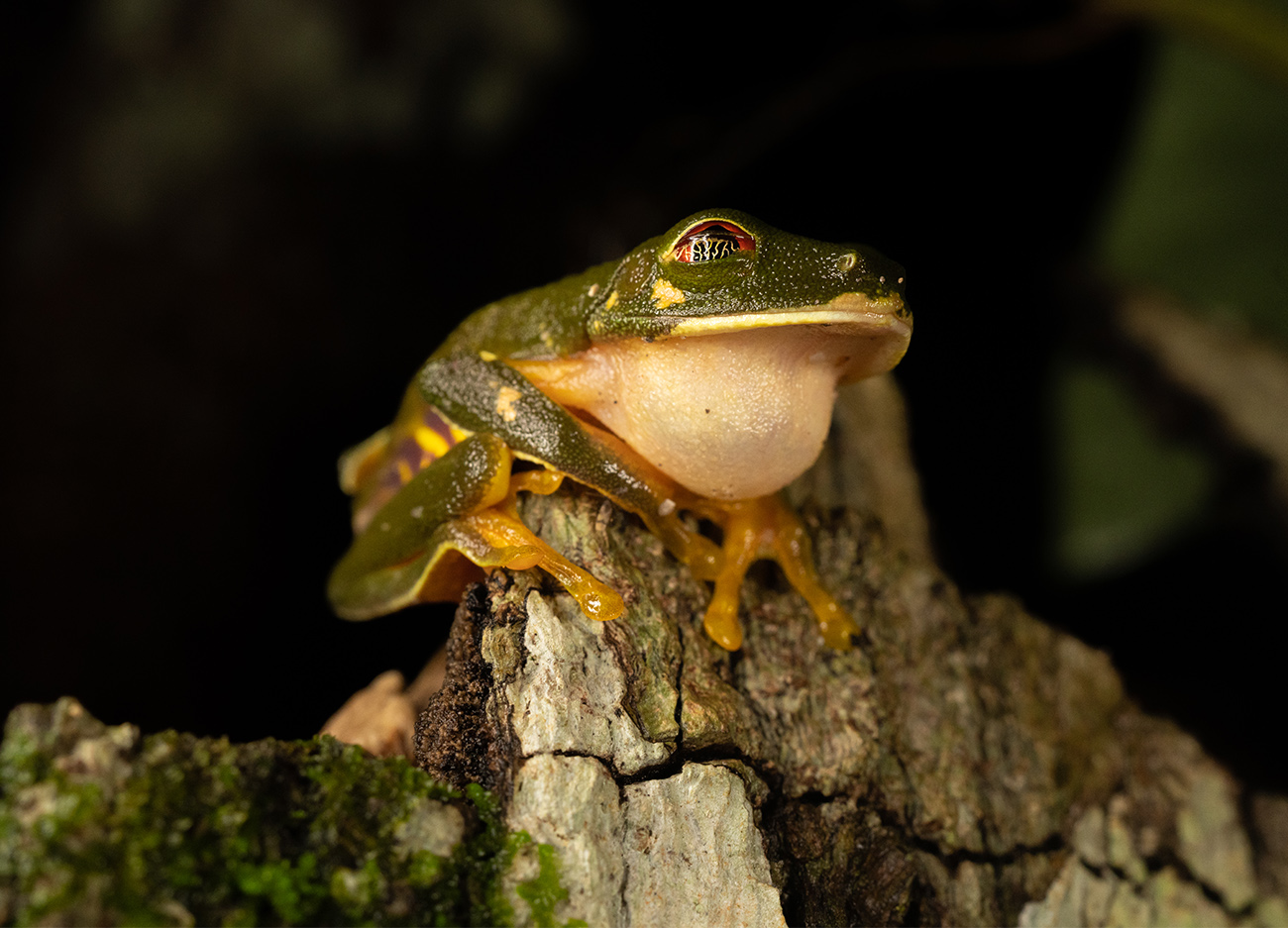 ---
This species was recently reclassified from Agalychnis callidryas (McCranie, Sunyer and Fonseca, 2019), so it is possible that you are not able to find information under the name of A. taylori, but you should be able to find information under the name A. callidryas.
This beautiful frog is distributed in southern Mexico, across Central America, and the northern regions of South America and can be found in humid environments like rainforests, close to ponds and other small bodies of fresh water; since it is very important for its reproductive needs. In the dry seasons, this frog finds shelter under broad leaves closer to the forest floor, this allows A. taylori to reduce dehydration.
As its name says this frog has distinctive bulging red eyes. It also has webbed orange feet, symmetrical streaks of yellow and blue on the sides of the body and leaf green color for the rest of the body. Females tend to be larger than males, the average length is between 4 and 7 centimeters.
Their diet consists principally of insects of the orders Diptera, Caelifera and mosquitoes of the Culicidae family, which they capture during the night. This This helps to prevent overpopulation of mosquitoes and other parasites. (ecosystemic role). On the other hand, to repel their predators, their skin contains poisonous peptides.
Did you know?
Red-eyed tree frogs change the color of their skin (from leaf-green to red-brown) based on their mood and time of the day.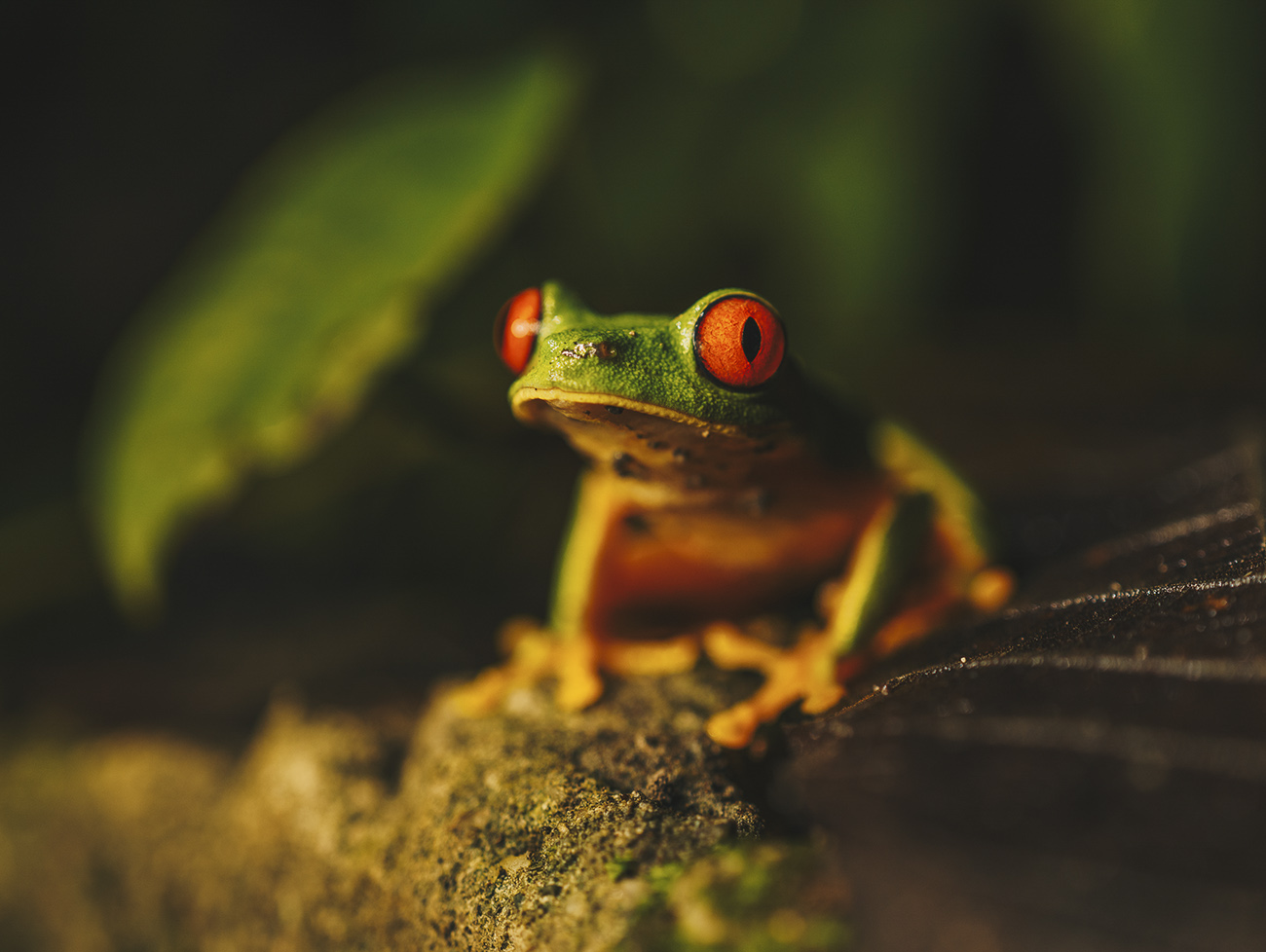 ---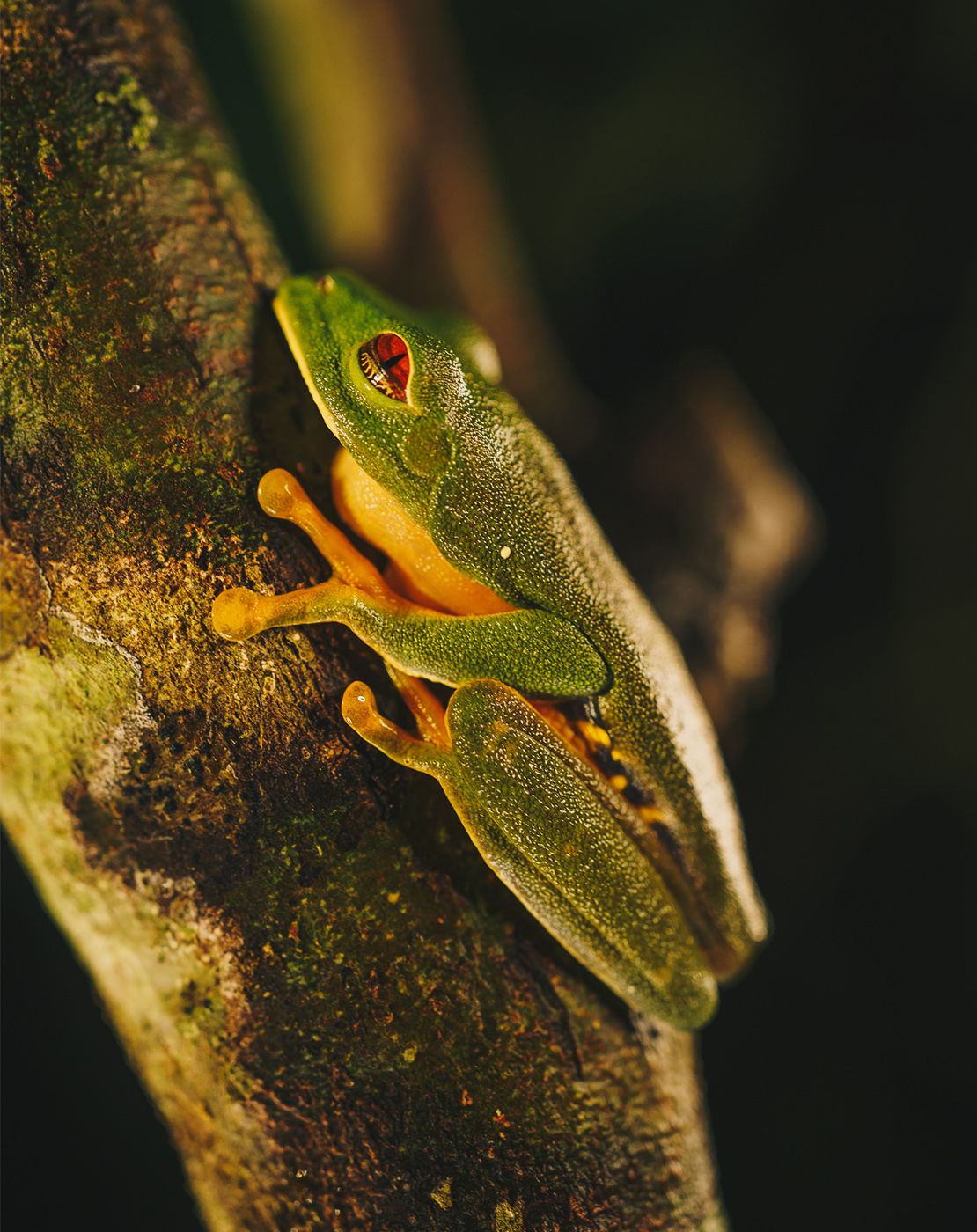 ---
Taxonomic information:
| | |
| --- | --- |
| KINGDOM | Animalia |
| PHYLUM | Chordata |
| CLASS | Amphibia |
| ORDER | Anura |
| FAMILY | Hylidae |
| GENUS | Agalychnis |
| SPECIES | A. taylori |
Bibliography
Written by Vivian Hurtado