Updated June 11, 2021
First Posted May 18, 2021
When you drive towards the Yaxha entrance to Parque Nacional Yaxha, Nakum and Naranjo, a few kilometers before the park entrance, on the left side of the road (west side) there is a local family that depends on income from bee honey and bee pollen to survive.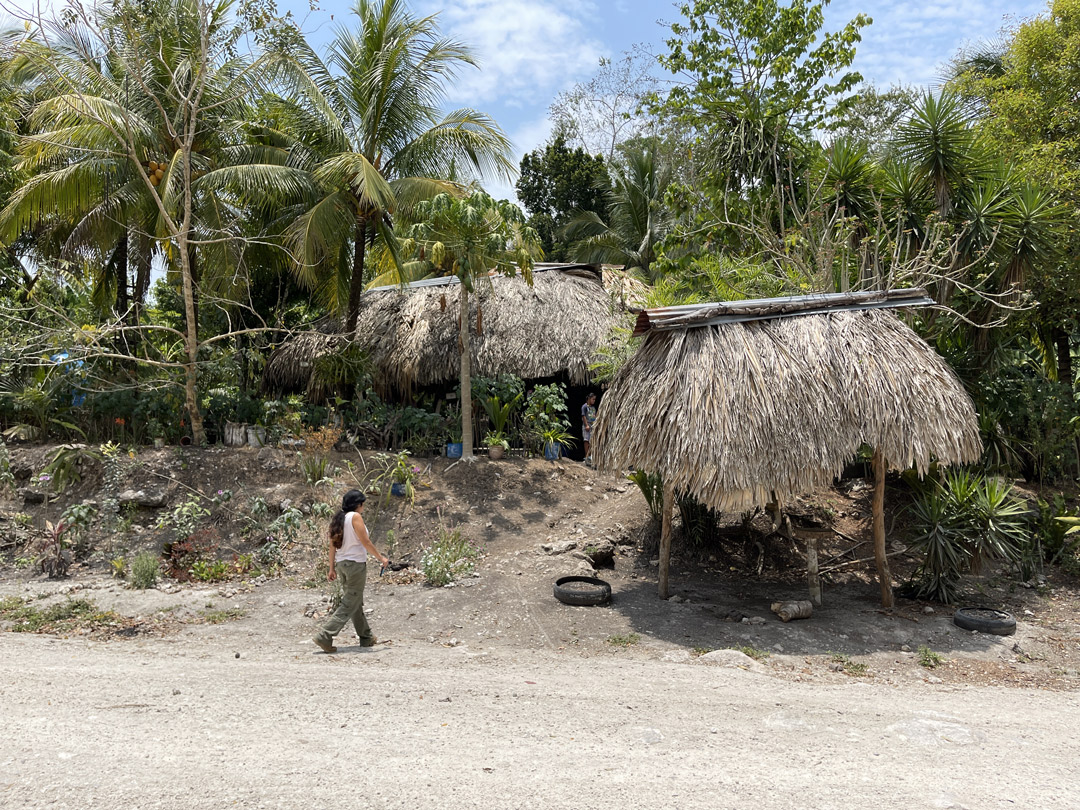 ---
Members of the FLAAR team also bought several bottles of honey to assist the hospitable family. Don Goyo raises doncella bees (Melipona species, probably Melipona beechii) and tamagás (the slightly larger black stingless bee, potentially Cephalotrigona zexmeniae). We are preparing a full report (ready by June) and will double-check the species identification with bee-ologist Scott Forsythe.
---
It helps local Mayan families if you can purchase their handicrafts at the PNYNN visitors center or obtain the honey directly from Don Goyo along the side of the road (his honey is not sold in any store; only directly from their family home).
To learn about stingless bees of the Mayan people you can ask Don Goyo to take you on a brief tour around his apiary so you can see the cute golden stingless honey bees. The tamagás bee tend to swarm into your hair (if you get too close to their hive), but they have no stingers. I am used to them.
Stingless bee honey is much more liquid than honey from European bees and nowhere near as thick as Manuka honey. So stingless bee honey is not "watered down," it is liquid as is.