Posted June 22, 2018
About a week ago I noticed a white foam encasing several stems on a plant in our FLAAR Mayan Ethnobotanical Research Garden. If you were a normal gardener you would freak out and call every pesticide company in the Yellow Pages.
But we are eco-friendly, and do not allow pesticides or insecticide in the garden. We welcome bee nests, wasp nests and colonies of whatever kind of local insect makes a home in our garden.
Although this foam is seen from time to time, this was the first time I really studied it, because it was about 10 inches outside the door! I estimated it was exuded from a growing phase of the insect and created to protect themselves.
Turns out these are spittlebugs. To learn more simply Google spittlebug, or what is the white foamy stuff on my plants.
No need to freak out, or be grossed out. This is part of nature. Our Guatemalan genus may be Aeneolamia species or a relative, Prosapia species (CATIE web site) or other comparable insects (there are a lot out there).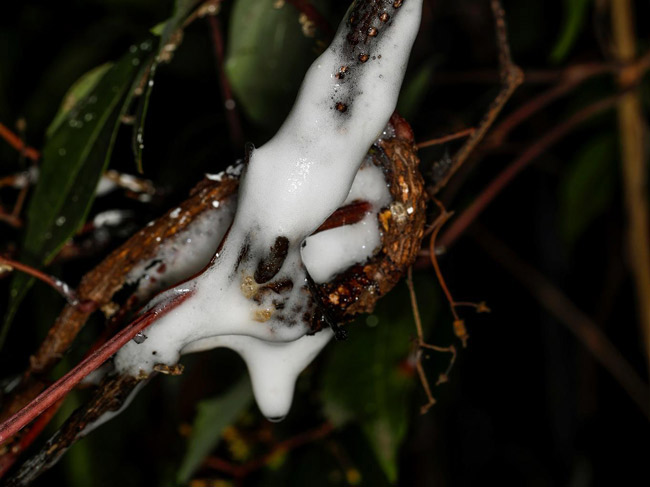 ---