Posted July 19, 2023
Fish, crocodiles and waterbirds are the fauna most often associated with freshwater scenes in Classic Maya art. Jaguars love to swim and have water lilies decorating their heads in a Late Classic Codex Style painting. Marine shells were popular sources of jewelry for the Maya and shells are common in the murals of Cacaxtla. Marine scenes are also known from murals of Chichen Itza but our present research is on freshwater ecosystems, primarily in Peten, Guatemala.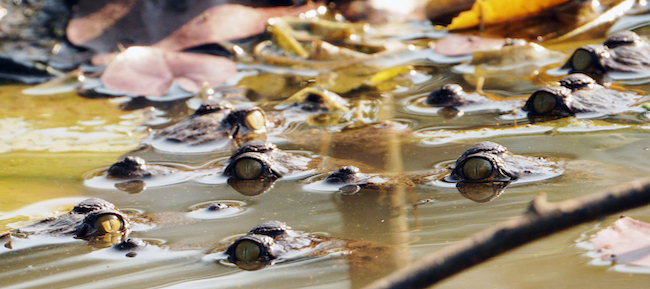 ---
You can see LOTS of previously undocumented, previously unexplored savanna wetlands of the RBM in this week's 36 Simposio de Investigaciones Arqueológicas en Guatemala
The presentation on plants, animals and biodiverse ecosystems of Nicholas Hellmuth is this Thursday, July 20, 2023, Los ecosistemas de humedales actuales también estaban al alcance de los mayas del Periodo Clásico, 11:15 to 11:45am.
If you prefer this lecture in English, we have a 1-hour edition, all full color, to show you parts of the "jungle" that you don't often see. He has lectured over many decades around the world: Mexico, Guatemala, El Salvador, Costa Rica, across USA and Canada, UK and across EU, Abu Dhabi, Dubai, South Africa, Japan, China, Taiwan and other countries. These lectures are also available via ZOOM.
This lecture is based on over 50-years of in-person field trips and exploration of wetland ecosystems of Mesoamerica, especially in Guatemala and Mexico. The photos are mostly from our recent years of our continuing 5-year project of coordination and cooperation with CONAP to study flora, fauna, and biodiverse ecosystems in the 21,600 square kilometers of the Reserva de la Biosfera Maya.