During the May and June expeditions in Livingston, Izabal, we had the opportunity to find and photograph hummingbirds and their nests. The nests are incredible, it is located five feet from the ground and they are made perfectly with branches, lichen, moss and other materials found in nature. In each nest we have found between one and two eggs. Because of their size they are difficult to find.
Tapon Creek, Cerro San Gil and Río Dulce, Biotopo Chocón Machacas were the places where we have documented these birds. On some occasions there was the hummingbird and on others we only found the nest. You can find different species of hummingbirds when you visit Izabal, FUNDAECO has registered around 26 species in this department.
According to Alarcon (2011) some of the characteristics that you must take into account to identify hummingbirds in the field are: the size of the beak, its shape and color; the projections of the wings when the bird is perched; the shape, color and markings on the tail. Sometimes, the species can be very similar to each other so they can only be differentiated by the area where they live and it is advisable to use distribution maps, it also helps to identify the flowers they visit.
You can find more information in the "Hummingbirds of Mesoamerica" bibliography that we prepared for you.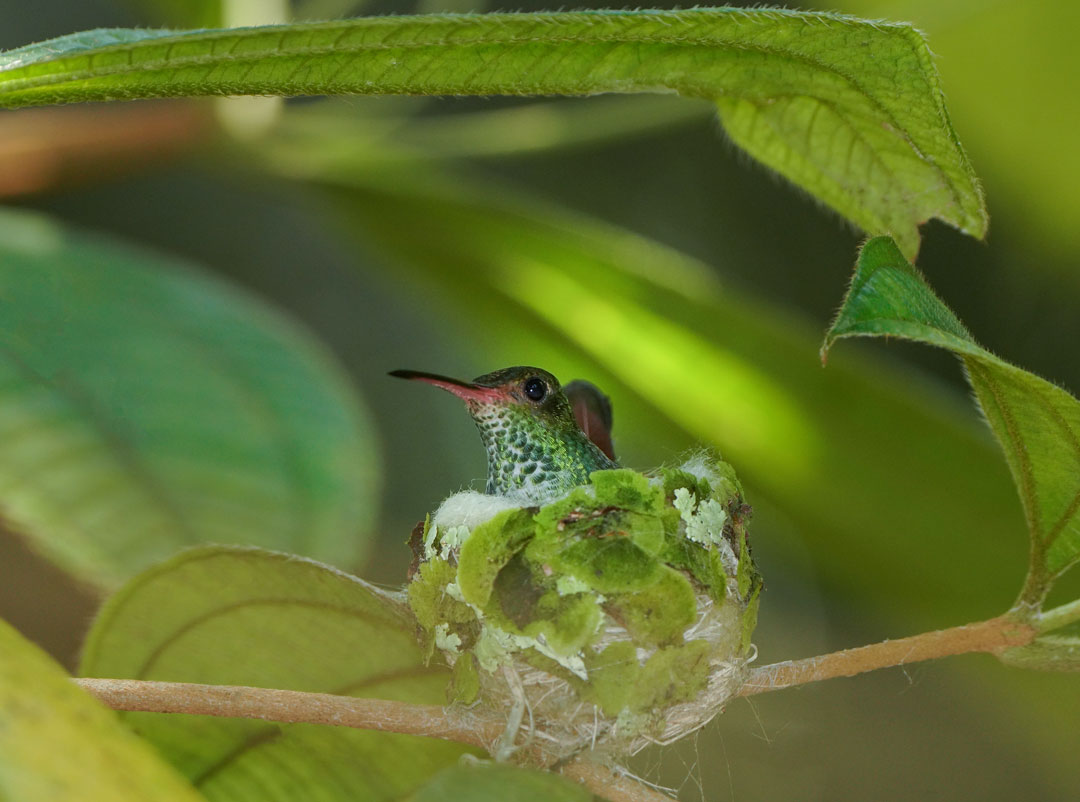 ---