Posted March 3, 2020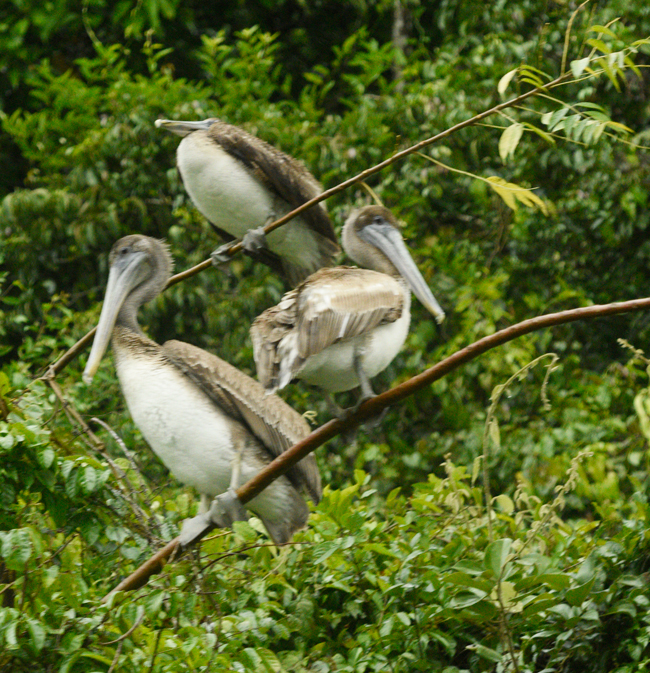 ---
During 59 years of visiting different areas of Guatemala, Mexico, and Belize, the areas where I have seen the largest mass of birds are in coastal lakes and swamps of the Yucatan Peninsula and in the lakes, rivers, and bay of Livingston, Izabal, Guatemala. I would rate Lake Izabal, Rio Dulce, and especially the El Golfete area, as having "more water birds per square meter than anywhere else in this part of Mesoamerica." Amatique Bay would be included in the Rio Dulce water bird area.
So if you are interested in seaside, riverside, lakeside hotel relaxation, plus experiencing many species of friendly pelicans, cormorants, and lots of other energetic water birds, plan a trip to the Rio Dulce-Livingston part of Central America.
We (FLAAR in USA and FLAAR Mesoamerica in Guatemala) have undertaken field trips to photograph water birds during February and then during April of 2018 and again in February 2020. We return to the Municipio of Livingston with our 200mm, 300mm, 400mm, 600mm, and 800mm prime telephoto lenses (plus zoom telephoto lenses) the second week of March.
About 80 species just of water-related birds have been noted here by the helpful work of FUNDAECO by Cerezo, Ramirez, Lopez, Javierm, and Barrientos (2012). On our field trips we photographed 12 species of water birds (and in our previous field trips we found two water birds not in their list). Our goal is accomplish high-resolution photography of all 80 species. If you would like to help fund our field trips, please contact us.