Definition and glossary: Mayan ethnozoology vs Maya ethnozoology
Maya (with no n) is the proper scholarly word for the Yucatec language, "Yucatec Maya." Otherwise, almost all languages of the Maya peoples are Mayan, with an n. So Chol Mayan language. Of course this results in the nonsensical result, "Yucatan Maya is one of several dozen Mayan languages."
In scholarly writing, the word Maya is used with no n in all contexts except to describe the languages. In popular writing there is rarely any distinction and Mayan with then is clearly favored, in all contexts. To be pendantic and use only the word Maya, is like the French who try not to allow any change in their language.
Probably most French have never looked at the cultural origin of their language: a mishmash of common Latin with some local indigenous dialects, and then a bit of gobbly-gook when the Franks came in. So Wikipedia states clearly that françois and French are actually a result of influence from the Franks.
Politely put, to have a French Academy in charge of making sure that the language stays French is idiotic. There is no such thing as a French language before the disintegration of common Latin. The idea that there are no English words allowed in modern French is even more embarrassing.
All languages change, and modern English changes also, the concept of Maya has evolved to Mayan in the hearts and souls of the general public. Pretending to keep the n off the end of the word is a losing battle because the word is already Americanized as Mayan.
But, my education at Harvard and subsequently at Yale has at least made me name this web site maya-ethnozoology, and not mayan-ethnozoology. But once we get into text, it is so silly to not use the word Mayan, especially as an adjective.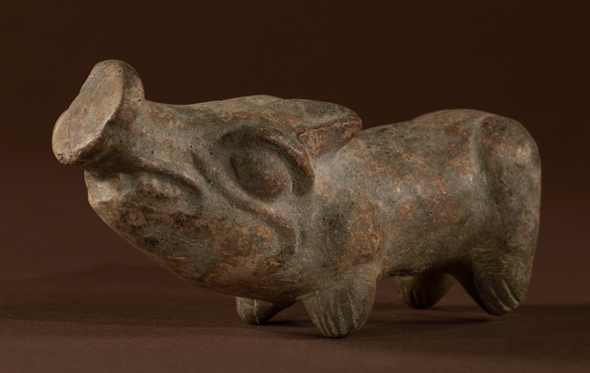 ---
As one clever individual puts it, do scholars want to be called Maya-ists or Mayanists.
I am a Mayanist and have dedicated my life since age 16 to the study of pre-Columbian culture. I respect scholarly tradition, but being pedantic is a tad trivial. I suggest that if we as scholars spent more time out in the rain forests studying insects, felines, and bats, we would not make so many embarrassing mistakes in university sponsored publications. TWO university presses published that the insect on Tepeu 1 Maya bowls are cockroaches. Sorry, they are beetles alright, but not cockroaches. They are more likely click-beetles and/or lightning bugs.
The other common mistake is calling any spot pattern "jaguar spots." Many are margay or ocelot: not jaguar spots whatsoever.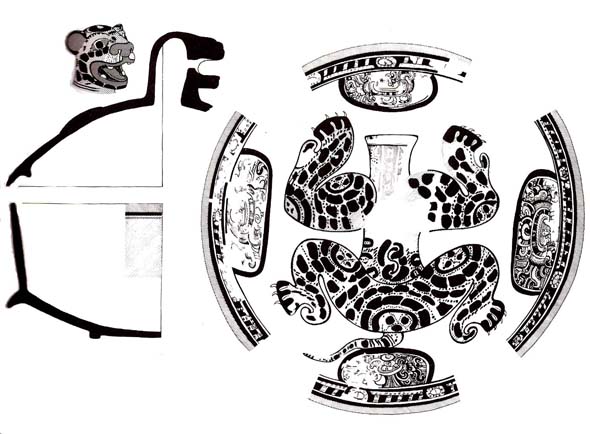 ---
If scholars spend all their day fuming about the world calling the Maya Mayan, they will not have time to learn the scores of fascinating insects and felines.
So I like to get out in the forests, swamps, and fields and study the eco-systems. I prefer that than collecting tenure at a university (though I do admire the patience of scholars to go through the tenure process, and yes, I am jealous at their retirement packages from their universities).
How to spell ethnozoology?
Ethnozoology and ethno-zoology are both used; the former is the most common. Ethnobiology is also used but that implies both plants and animals. There are so many hundreds of remarkable Mayan plants of interest to botanists that I prefer to have a separate web site on Mayan ethnobotany. So the present web site is dedicated to the study of images of animals, insects, etc.
Zooarchaeology is different than ethnozoology. Zooarchaeology is the study of faunal remains, primarily in middens, caches, and burials. Zooarchaeology could be considered a part of ethnozoology. Although I am an archaeologist, and I studied the remains of felines in the 9th century royal Tomb of the Jade Jaguar of Tikal, I prefer to work as an ethnozoologist rather than engage only in zooarchaeology.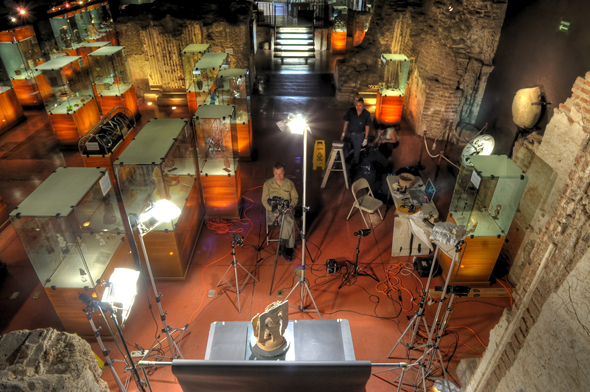 ---
First posted November 2, 2011.