Posted January 12, 2021
We are interested in all flora and fauna that is shown in Classic Maya murals, stelae, ceramics, and figurines. Snakes, white tailed deer, and spider monkeys are the three most common animals in Maya art. There are no rattlesnakes known in the wetlands of the Caribbean part of Guatemala but plenty of pit vipers. Here is a nice example.
We are also doing research and photography on all pollinators and we photograph all spiders and insects that we see during our hikes. Our primary focus is on waterbirds, since these are quite often pictured in Classic Maya paintings and on stelae. Rio Dulce and El Golfte, Municipio de Livingston, are great areas for waterbirds.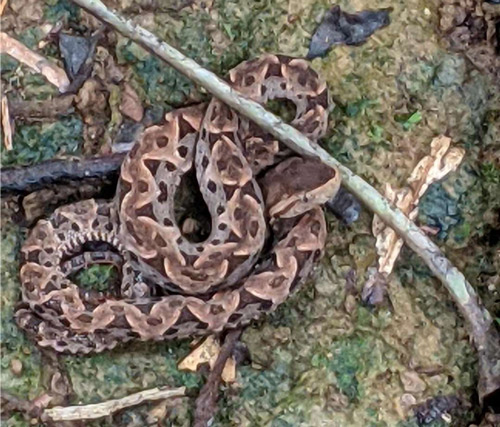 ---