Video of photogenic spider wrapping up a wasp, Guatemala City
Posted October, 2015

Our video team did a nice video of a spider capturing and wrapping up a wasp. We raise spiders, wasps, stingless (Meliponia) bees, butterflies, tailless whip scorpions and many other creatures at 1500 meters elevation in Central America.
These creatures live in our Mayan ethnobotanical research garden, where we study medicinal plants, plants for dye colorants, and other plants used by the Mayan and Xinca people of Guatemala for thousands of years.
---
3D Graphic Design of Birds & Reptiles: One of many Reasons we will attend SIGGRAPH 2015
Posted June 16, 2015
Our interest in 3D imagery and 3D animation is related to the birds, reptiles, felines, insects, scorpions, and other fauna of Mesoamerica in general and Guatemala in particular. We also do research in El Salvador and Honduras. In past decades Nicholas Hellmuth did research on flora and fauna in Mexico and Belize for decades.
But for the last ten years we work almost exclusively on rare and endangered plants and animals, especially use of advanced digital imaging technologies.
SIGGRAPH 2015,
conferences, 9-13 August 2015
Exhibition, 11-13-August 2015
Assistant Editor Melanny Quiñonez has been researching and writing about Wacom pen tablets and how these can be used to work on graphic imaging about animals (especially jaguars), Andrea Mendoza has researched information related to 3D technologies.
---
Giant butterfly larva, associated with Plumeria
Posted June 1, 2015
While photographing a giant Plumeria tree on the west shores of Lake Atitlan, we noticed two huge butterfly larva.
Since there were many coffee trees enjoying the shade of this Plumeria, we do not know whether the butterfly larva were interested in the coffee leaves or the Plumeria leaves.
Plumeria, frangipani, flor de Mayo, arbol de la Cruz is native to dry areas of Guatemala so this was a garden tree, not out in its native habitat (Lake Atitlan is too high an altitude, and to moist, for wild Plumeria).


---
DEAL trade show in Dubai next week
Posted April 2015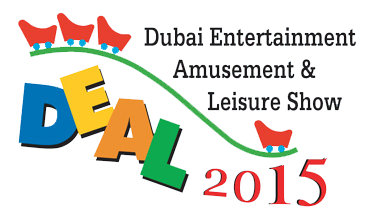 We are attending DEAL for the second year in a row for several reasons. First, Dubai is gradually replacing Orlando as the family-oriented theme-park capital of the world. In effect, DEAL is the premier amusement park expo for this growing part of the world.
Second, we at FLAAR are developing children's books and cartoon characters based on our 50 years experience in Guatemala, Mexico, Belize, Honduras, and El Salvador. Dr Hellmuth lived in the remote jungles for years and so knows the remarkable Neotropical plants and fascinating animals.
A third reason we will attend DEAL is because it is organized by IEC, a company whose CEO and managers we know and respect.
Fourth, we are interested in Neotropical plants and animals of Mesoamerica. Mesoamerica is the part of the Americas which was settled by or influenced by the Olmec, Teotihuacan, Maya, Toltec, or Aztec civilizations. Many amusement parks have zoos and many botanical gardens have festivals and rides and events comparable to full-scale amusement parks. FLAAR is a non-profit research institute focused on the flora and fauna of Mesoamerica, especially of the Maya area of Mesoamerica.
We also attend IAAPA in Orlando, but Dubai is a special place that makes the trip worthwhile.
We hope to see you at DEAL in Dubai.
Their web site is www.dealmiddleeastshow.com/newdeal2015/index.php
---
Books for children on exciting animals of the Maya rain forests, stories that are also educational for parents
Posted Feb. 20, 2015
FLAAR is moving forward to its long-range goal of creating and designing books for children. Focus will be on the remarkable sacred (and often edible) flowers of Neotropical Guatemala (and Mexico, Honduras and El Salvador) plus the impressive wild animals of the forests and swamps.
Dr Nicholas Hellmuth has over 50 years experience with nature in Guatemala: flora and fauna. He lived 12 months at Tikal already at age 19, and spent five years creating the Lago Yaxha-Lago Sacnab Parque Nacional in the 1970's.
While at Harvard and then a series of post-graduate scholarships and fellowships at Yale University, Nicholas studied animal hieroglyphs, animal symbolism, and then did his PhD at the University of Graz (Austria) on iconography of plants and animals in the Underwaterworld cosmology of the Classic Maya.

Together with a team of capable young artists, illustrators, and graphic designers, Dr Nicholas is preparing storyboards, first for books for children. But these books will be sufficiently exciting with fresh information that adults will enjoy acquiring them as well.
We are also preparing background scenes for potential future feature movies on the Maya, Aztec, pre-Columbian (pre-Hispanic) Mesoamerica. There are plenty of people to write scripts, but the environment, the setting, the reality of the Maya eco-systems: this is best done by an archaeologist who knows the trees, animals, insects, and reptiles with first hand experience.

---
The Parque Zoológico Nacional La Aurora is a good place to study the animals of Guatemala
First posted Dec. 2, 2014
Although this is a general zoo, and thus naturally has the world-popular elephants and other animals from Africa, there are also lots of the important birds and animals of Guatemala. So if you are a student or zoologist or iconographer or ethnographer, this Parque Zoológico Nacional La Aurora is one place to be sure to visit. Naturally you will want also to explore the rest of Guatemala to see the birds or animals outside in their natural habitat, but to get detailed photos, you can get better focus in a good zoo.
Since raccoons are common throughout the USA, and as I grew up (on summers and weekends the rest of the year) on a farm in the Missouri Ozark Mountains, animals such as raccoons are not the exotic creatures such as jaguar. Nonetheless, raccoons were present through many areas of Mesoamerica and are worth studying. This is the what I would call normal common raccoon, Pacyon lotor, mapache in Spanish.
Thanks to the Parque Zoológico Nacional La Aurora it was possible to enter the cage of these cute animals. They got used to us after a few minutes and were so curious they would come down from the top of the tree and peek at us. So even without a tripod we got some sharp photographs (Canon EOS 6D camera). I would also have used our Nikon D800E but the assistants did not pack the appropriate lens, so I stayed with the Canon.
We are looking at other brands and sizes of ring flash (this was taken with a basic Canon-brand ring flash, which does not fit on most Canon lenses (since it is made just for one macro lens). Most non-Canon ring flash have screw on rings so you can put the other ring flash on any lens (of any brand).
---
Bird by bird, species by species, we advance our knowledge
Posted June 10, 2014
FLAAR studies both plants and animals (related to the Maya culture). We have over 500 plants in our list of utilitarian plants of the Classic Maya. These we list on our www.maya-ethnobotany.org. In the last three years we have amassed about 78,000 high-resolution photographs of sacred flowers, edible plants, and other species of interest to the Maya past and present.
We also have a PDF listing every single insect, reptile, and other creature which was of interest to the ancient Maya: as food, as a pet, for leather, or as a sacred spirit, or as a demon in Underworld cosmology. So we are working on owls, as you can see below.
Our research teams also admit that we enjoy popular birds such as the toucan. Although most people focus on the more colorful species, the Keel-billed Toucan, we wish to remind ourselves that other toucans also exist, just that they are not as flashy or showy.
So we are now adding notes and comments on toucans, you can visit our page here, and wanted to feature the sketches of young K'ekchi' Mayan students of mountain villages of Guatemala. Later we will do more photography.
---